About Our Formulas
Every toddler deserves a happy tummy.
Organic Oatmilk Toddler Formula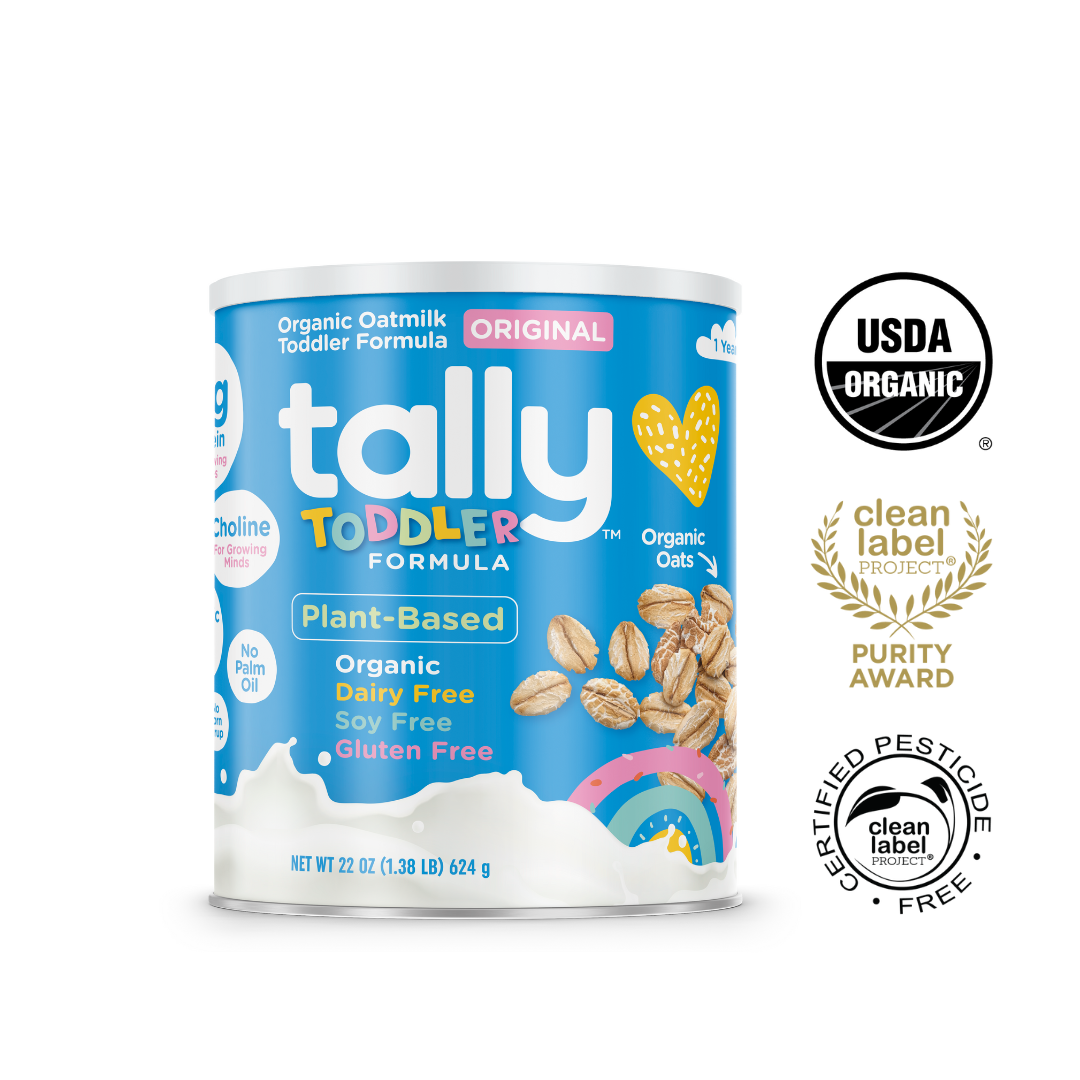 Gentle Pea Protein

Organic pea protein provides a full 9g of protein per 8oz serving and is gentle on sensitive toddler tummies.
Vitamins and Minerals

25 vitamins and minerals including all B-Vitamins at levels appropriate for growing toddlers.
Brain Development

Choline is a critical nutrient to support brain development. We included this vital nutrient to help your toddler reach their full cognitive potential.
Iron, Calcium, Vitamin C, D, E

Tally Toddler is fortified with iron and all of the critical nutrients found in dairy milk to help your toddler grow big and strong.